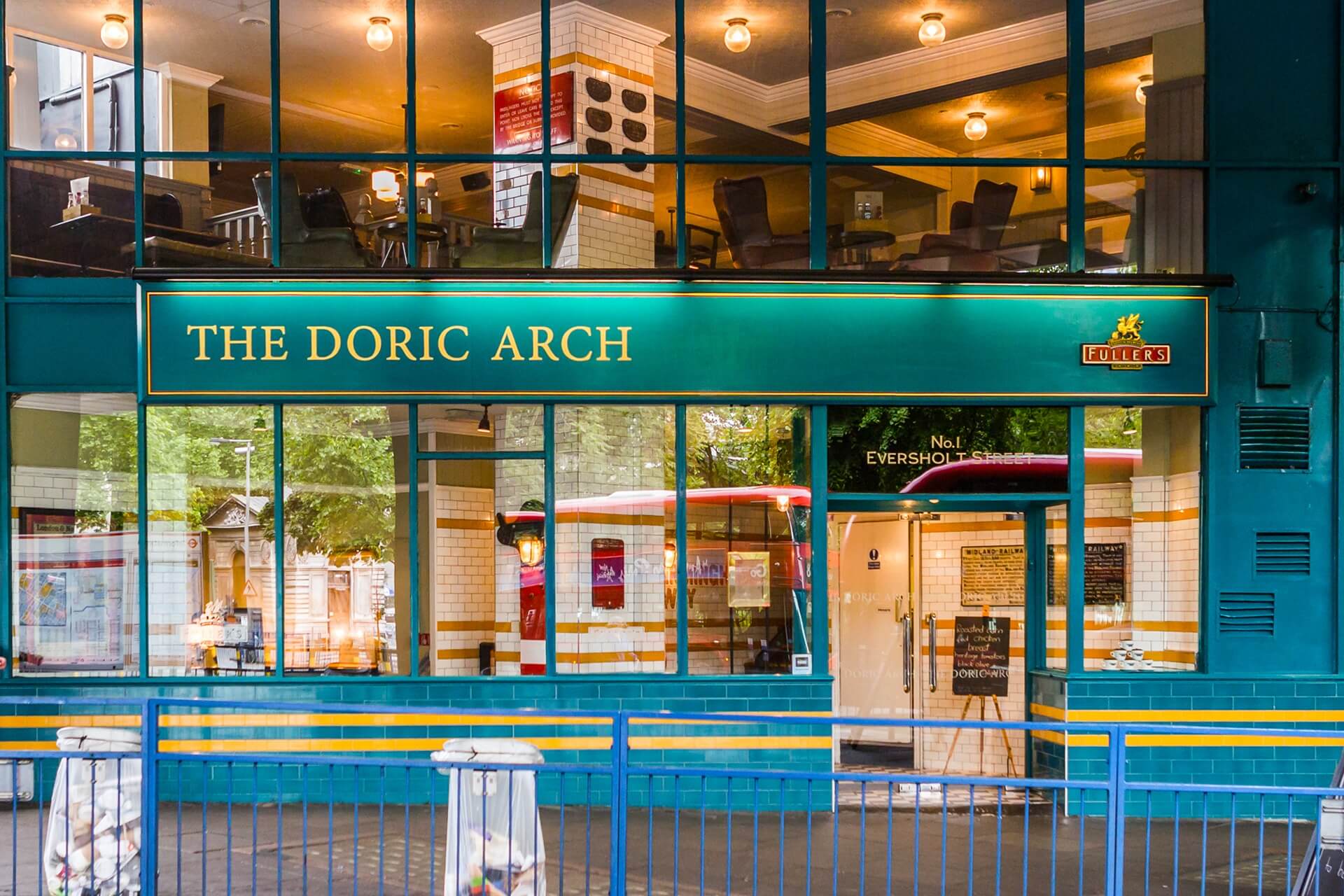 The Doric Arch is named after the arch at the front of Euston station. Designed by Philip Hardwick, it is in fact not really an arch but a 'propylaeum' of the Doric order. It was built in 1837 and became the gateway to the midland and a new adventure - unfortunately it only lasted until 1961 when the demolition started and a new railway station was underway.
Remains of the Arch have been found in the River Lea at the Prescott channel in East London and plans to rebuild the Arch using some of the recovered stones have been mooted.
And do you know where you can find one of the stones? Proudly on display behind our bar.